Perfumes have the incredible power to evoke emotions, create lasting impressions, and transport us to different worlds. Among the vast array of fragrance collections, one that truly stands out is the captivating Aqua Allegoria by Guerlain. Crafted with exquisite precision and a deep understanding of olfactory artistry, Aqua Allegoria offers a range of scents that are as enchanting as they are diverse. In this article,
thinkgirl
will delve into the fascinating world of Aqua Allegoria, exploring its origins, signature notes, versatility, and more.
Introduction
When it comes to perfumes,
Guerlain
has long been synonymous with
luxury
, elegance, and sophistication. Aqua Allegoria is a testament to the brand's dedication to creating fragrances that captivate the senses and leave a lasting impression. Each Aqua Allegoria scent is meticulously crafted, combining the finest ingredients to create an olfactory journey that is truly unique.
The Origins of Aqua Allegoria
Aqua Allegoria made its debut in the late 1990s, introducing a collection of fragrances inspired by nature and the beauty of gardens. Drawing inspiration from the colorful flora found in idyllic gardens, Guerlain's perfumers set out to capture the essence of these natural wonders in a bottle. The result was
Aqua Allegoria
, a collection that combines freshness, vibrancy, and elegance in each scent.
The Art of Perfumery
Perfumery is an art form that requires a delicate balance of creativity, technical skill, and a deep understanding of fragrance composition. Guerlain's perfumers are masters of this art, carefully selecting the finest raw materials and blending them in precise proportions to create harmonious and captivating scents. Aqua Allegoria is a testament to their expertise, with each fragrance telling a unique story and evoking a different emotion.
Exploring Aqua Allegoria Fragrances
The Aqua Allegoria collection boasts an extensive range of fragrances, each with its own distinct personality. From the zesty and vibrant to the delicate and floral, there is a scent for every preference. Let's take a closer look at some of the notable Aqua Allegoria fragrances:
The Signature Notes
Each Aqua Allegoria fragrance is built around signature notes that give it a distinct character. From the sparkling bergamot in "Pamplelune" to the sensual rose in "Rosa Rossa," these signature notes form the heart of the scents, enveloping the wearer in a captivating aura.
Finding Your Perfect Aqua Allegoria Scent
With such a diverse range of fragrances to choose from, finding your perfect Aqua Allegoria scent can be an exciting journey. Whether you prefer fruity, floral, or citrusy notes, exploring different scents and discovering the ones that resonate with you is part of the enchantment.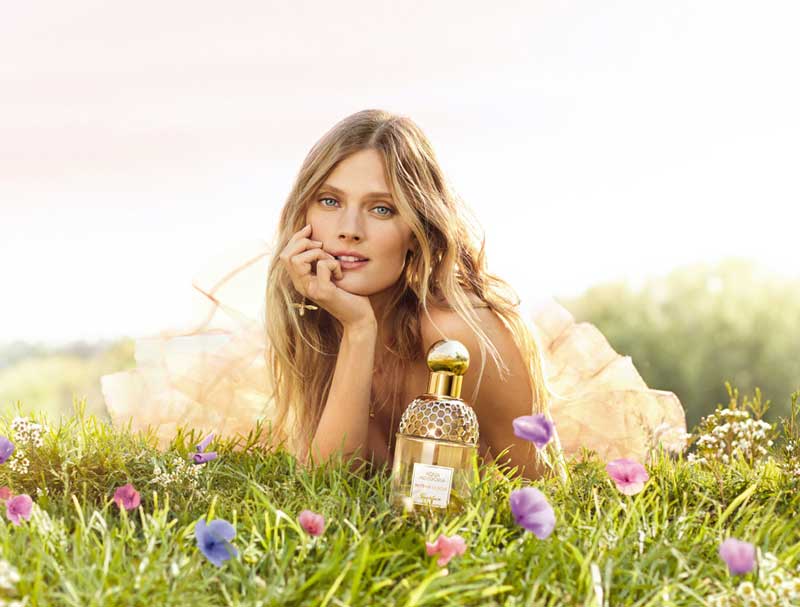 The Versatility of Aqua Allegoria
One of the remarkable qualities of Aqua Allegoria is its versatility. These fragrances can effortlessly transition from day to night, making them perfect for various occasions. Whether you're heading to a garden party or a romantic evening out, Aqua Allegoria is your ideal companion.
Aqua Allegoria for All Seasons
Aqua Allegoria fragrances are designed to complement different seasons, allowing you to switch scents as the weather changes. Embrace the freshness of "Herba Fresca" in spring, indulge in the fruity notes of "Ginger Piccante" in summer, savor the warmth of "Winter Delice" in fall, and immerse yourself in the comforting elegance of "Flora Cherrysia" in winter.
Unleash Your Senses with Aqua Allegoria
Aqua Allegoria scents are more than just fragrances; they are an invitation to awaken your senses. As you inhale the captivating aromas, they have the power to transport you to lush gardens, sun-kissed meadows, and blooming landscapes, igniting your imagination and creating a sensory experience like no other.
The Allure of Aqua Allegoria
There is an undeniable allure to Aqua Allegoria that sets it apart from other fragrance collections. The carefully curated blends, the attention to detail, and the elegant presentation all contribute to its irresistible charm. Wearing Aqua Allegoria is like embracing a touch of luxury and indulging in a moment of pure beauty.
The Timeless Elegance of Aqua Allegoria
While trends come and go, Aqua Allegoria remains a timeless collection that transcends fleeting fashions. The fragrances are crafted with the utmost care and attention, ensuring that they stand the test of time and continue to be cherished by fragrance enthusiasts for years to come.
Aqua Allegoria for Special Occasions
Whether it's a wedding, anniversary, or any other special occasion, Aqua Allegoria has a fragrance that perfectly complements the moment. The delicate elegance and luxurious aura of these scents make them an ideal choice when you want to leave a lasting impression.
The Art of Layering with Aqua Allegoria
One of the unique features of Aqua Allegoria is its ability to be layered, allowing you to create your own personalized fragrance combination. Experimenting with different scents and layering them opens up a world of possibilities, giving you a truly bespoke fragrance experience.
Taking Care of Your Aqua Allegoria Collection
To ensure that your Aqua Allegoria fragrances continue to enchant, it's essential to take proper care of them. Store them away from direct sunlight and extreme temperatures, and avoid exposing them to air for extended periods. By following these simple guidelines, you can enjoy your Aqua Allegoria collection for years to come.
The Legacy of Aqua Allegoria
Aqua Allegoria has become more than just a collection of fragrances; it is a legacy that carries the spirit of Guerlain's dedication to perfumery excellence. With each new addition to the collection, the brand continues to push the boundaries of olfactory artistry and captivate fragrance enthusiasts around the world.
How Far Can Electric Cars Really Go?
Conclusion
In the realm of perfumery, Aqua Allegoria reigns supreme with its enchanting scents and timeless elegance. From its origins inspired by the beauty of gardens to the meticulous craftsmanship of each fragrance, Aqua Allegoria is a testament to the art of perfumery. Embrace the allure of Aqua Allegoria, unleash your senses, and embark on a journey of olfactory bliss.
Are Baileys Flavors Similar to Aqua Allegoria Fragrances?
Delicious baileys flavors unveiled bring a delightful taste to any occasion. As for Aqua Allegoria fragrances, they possess a distinct elegance that captivates the senses. While both exude a unique appeal, the flavors of Baileys and scents of Aqua Allegoria fragrances offer different sensory experiences, making each one a distinct treat for enthusiasts and connoisseurs alike.
FAQs
Are Aqua Allegoria fragrances suitable for both men and women?
Yes, Aqua Allegoria fragrances are designed to be enjoyed by both men and women. They offer a diverse range of scents that cater to various preferences.
Can Aqua Allegoria fragrances be worn year-round?
Absolutely! Aqua Allegoria fragrances are versatile and can be worn in any season. Each scent has its own unique charm that can complement different times of the year.
How long do Aqua Allegoria fragrances last on the skin?
The longevity of Aqua Allegoria fragrances may vary depending on individual body chemistry. However, they are known for their excellent longevity and can last for several hours.
Can I layer multiple Aqua Allegoria fragrances together?
Yes, Aqua Allegoria fragrances can be layered to create a personalized scent combination. This allows you to experiment and create a fragrance that is uniquely yours.
Where can I purchase Aqua Allegoria fragrances?
Aqua Allegoria fragrances can be found at select perfume retailers and online. Be sure to purchase from authorized sellers to ensure the authenticity of the products.