Stress is an inevitable part of life, and it affects everyone at some point. While some stress is normal and even helpful in certain situations, prolonged or excessive stress can have detrimental effects on our physical, emotional, and mental well-being. In many cases, individuals may not even be aware that they are experiencing stress, as it can manifest unconsciously. In this article, thinkgirl will delve into the concept of unconscious stress and explore its symptoms, causes, and coping strategies.
Introduction
Stress is a natural response to demanding situations, and our bodies are equipped with mechanisms to handle it. However, when stress becomes chronic and goes unnoticed, it can lead to various health issues and negatively impact our daily lives. Unconscious stress refers to stress that operates beneath our conscious awareness, making it challenging to identify and address. By understanding the symptoms associated with unconscious stress, we can take proactive steps towards managing it effectively.
What is Unconscious Stress?
Unconscious stress, also known as hidden or silent stress, refers to the stress that affects us without our conscious recognition. It occurs when our minds and bodies experience stressors that we may not be consciously aware of, yet they still trigger physiological and psychological responses. These stressors can be related to past experiences, ongoing situations, or internal conflicts that we may not fully understand or acknowledge.
Signs and Symptoms
Unconscious stress can manifest in various ways, affecting our physical, emotional, cognitive, and behavioral well-being. By recognizing these symptoms, we can gain insight into our stress levels and take appropriate actions to address them.
Physical Symptoms
Unconscious stress can manifest in physical symptoms such as headaches, muscle tension, fatigue, digestive issues, sleep disturbances, and weakened immune system. These symptoms may persist even after taking appropriate measures to alleviate them, as the root cause lies in the unconscious mind.
Emotional Symptoms
Emotional symptoms of unconscious stress may include irritability, mood swings, anxiety, depression, increased sensitivity, and a sense of overwhelm. Individuals may find themselves reacting emotionally to situations without understanding the underlying reasons for their emotional responses.
Cognitive Symptoms
Unconscious stress can also impact cognitive functioning. Individuals may experience difficulty concentrating, memory lapses, racing thoughts, indecisiveness, and a general sense of mental fog. These cognitive symptoms can hinder productivity and overall cognitive performance.
Behavioral Symptoms
Unconscious stress can influence our behavior in significant ways. Some common behavioral symptoms include changes in appetite, increased alcohol or drug consumption, social withdrawal, restlessness, impulsive behaviors, and relationship conflicts. These behavioral changes may occur without us consciously recognizing their connection to stress.
Causes of Unconscious Stress
Understanding the causes of unconscious stress can shed light on the triggers and underlying factors contributing to its occurrence. While each individual's experience may differ, some common causes of unconscious stress include:
Childhood Trauma
Unresolved childhood trauma can contribute to unconscious stress later in life. Traumatic experiences during childhood can shape our subconscious minds and create patterns of stress responses that persist into adulthood. Without awareness and healing, these unresolved traumas can continue to affect us.
Work-related Stress (Continued)
Work-related stress can trigger unconscious stress, as the demands and pressures of the workplace can accumulate without us realizing the toll it takes on our well-being. The constant juggling of responsibilities, long hours, and a lack of work-life balance can contribute to the buildup of stress that goes unnoticed until it manifests in physical or emotional symptoms.
Relationship Issues
Difficulties in relationships, whether it's with a partner, family member, or friend, can create unconscious stress. Unresolved conflicts, communication breakdowns, or unmet emotional needs can create underlying tension that affects our mental and emotional state. These stressors may operate below our conscious awareness, but their impact on our well-being can be significant.
Financial Stress
Financial worries and uncertainties can generate unconscious stress. Concerns about debt, job security, or meeting financial obligations can occupy our minds, even when we're not actively thinking about them. The constant background stress of financial strain can affect our overall well-being without us fully recognizing its influence.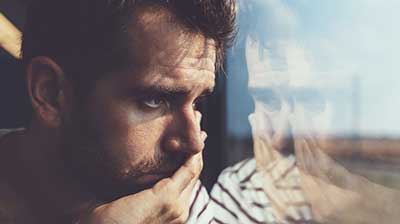 Coping with Unconscious Stress
Acknowledging and addressing unconscious stress is essential for our overall well-being. Here are some strategies to help cope with unconscious stress:
Self-Care Techniques
Engaging in self-care practices can help manage unconscious stress. This includes activities like regular exercise, practicing mindfulness or meditation, getting enough sleep, maintaining a healthy diet, and engaging in hobbies or activities that bring joy and relaxation. Prioritizing self-care allows us to recharge and counteract the effects of stress.
Seeking Professional Help
If unconscious stress persists and interferes with daily functioning, seeking professional help from a therapist or counselor can be beneficial. Therapy provides a safe space to explore underlying stressors, develop coping mechanisms, and gain insight into unconscious patterns. A mental health professional can guide individuals in understanding and managing unconscious stress effectively.
Conclusion
Unconscious stress is a significant aspect of our well-being that often goes unnoticed. By familiarizing ourselves with the signs and symptoms, causes, and coping strategies associated with unconscious stress, we can take proactive steps to address it. Prioritizing self-care and seeking professional help when needed are vital in managing and reducing the impact of unconscious stress on our lives.
FAQs (Frequently Asked Questions)
1. Can unconscious stress affect physical health?
Yes, unconscious stress can manifest in physical symptoms such as headaches, muscle tension, fatigue, and digestive issues.
2. How can I become more aware of my unconscious stress?
Practicing mindfulness and self-reflection can help increase awareness of underlying stressors and their impact on your well-being.
3. Is unconscious stress treatable?
Yes, unconscious stress can be effectively managed through various techniques such as therapy, self-care practices, and stress-reduction strategies.
4. Can unconscious stress impact relationships?
Yes, unconscious stress can contribute to relationship issues, as unresolved stress can affect our emotional well-being and interactions with others.
5. What are some long-term consequences of unmanaged unconscious stress?
Unmanaged unconscious stress can lead to chronic health conditions, decreased quality of life, and difficulties in personal and professional relationships.